5 ways to make local friends when traveling in Japan.
Before I came to Japan for the first time, some *optimistic* people warned me about how lonely it would be.
(Super encouraging, right? Haha!)
Even other foreigners who were living in Japan warned me strongly about the difficulties of making local Japanese friends, the feeling of being an outsider, and other general difficulties that they faced.
And don't get me wrong, there obviously have been tough or lonely times over the last 4 years or so….
BUT, really? Despite the difficulties of learning Japanese, the challenges of fitting in with a different culture, and the general stuff that daily-life throws your way in any country, I've always found that friends are there to be made.
I honestly think that making local friends is not only possible, but also the absolute-best way to enjoy your life whilst traveling, studying or working in Japan.
And I don't think it means you need to be completely fluent in Japanese, an extreme-extrovert or have some supernaturally magnetic personality.
I do think that there are some simple things that you can do though.
So, here are 5 things that (in my personal experience) I would recommend trying if you would like to make local/international friends when traveling in Japan.
1. Keep an open-mind and give everyone a chance.
This is the most important piece of advice that I can give you.
Relax, forget some of your cultural expectations, and just go with the flow a little bit. If you are traveling in Japan, you are going to be in good company. People come here from all over the world. Different nationalities, different religions, different political views… You name it.
But traveling is a great chance to broaden our perspectives and learn from what others are bringing to the table.
Will Japanese people (or people from a culture other than yours) do things in the same way as you? Probably not.
But, that's the fun part right?
Don't get too easily offended. Keep an open mind. Make some seriously interesting friends along the way. And if you're traveling with a group, be open to other joining you for dinner, drinks or an outing.
I met one of my best Japanese friends here randomly whilst walking down a Japanese shopping street. 4 years and some serious memories later, it's still one of the most important friendships I have.
Just… Embrace what comes on the journey!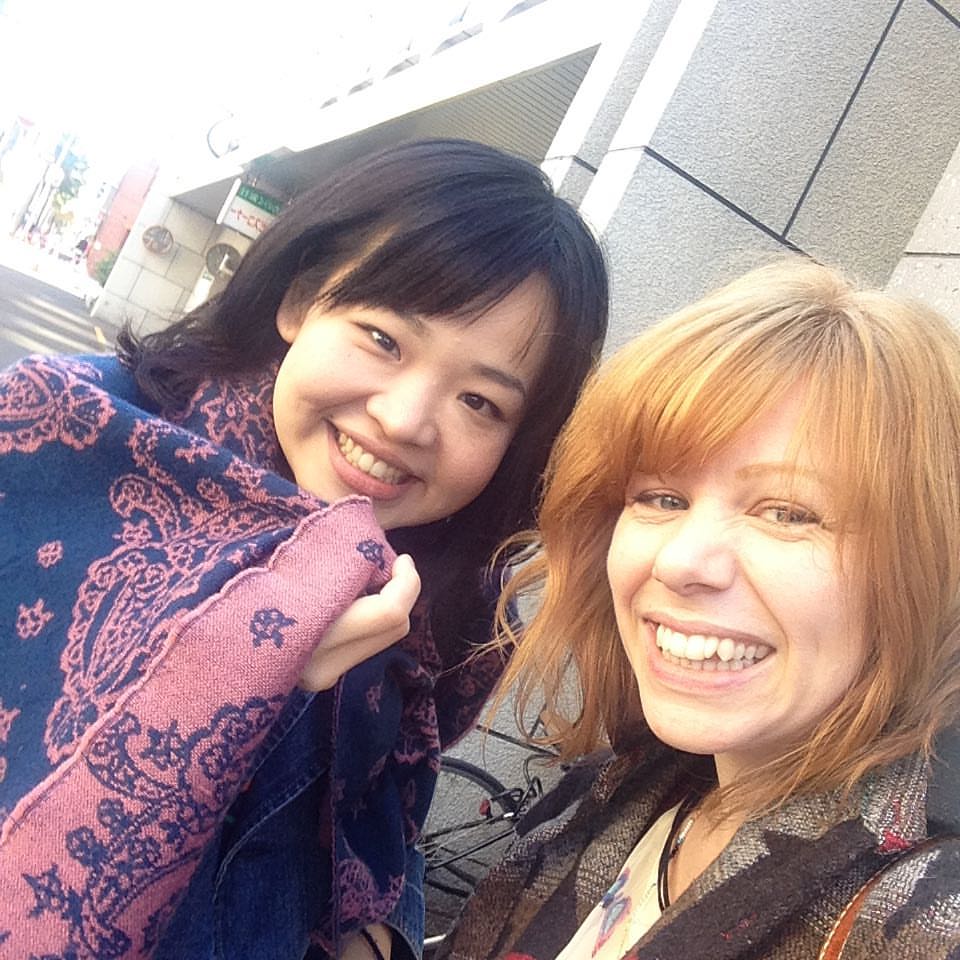 2. Always stay in a hostel.
Okay, I appreciate that there is a time and a place for staying in more luxurious options, but for meeting people whilst traveling, hostels are really the only way to go.
The great thing in Japan is that hostels are safe and clean (as opposed to some more dubious experiences I've had overseas!)
But sharing communal space with others is a fantastic way to make friends quickly.
Our guesthouses always see a mix of Japanese and international travelers, so they really are fantastic places to make friends regardless of your varying language abilities.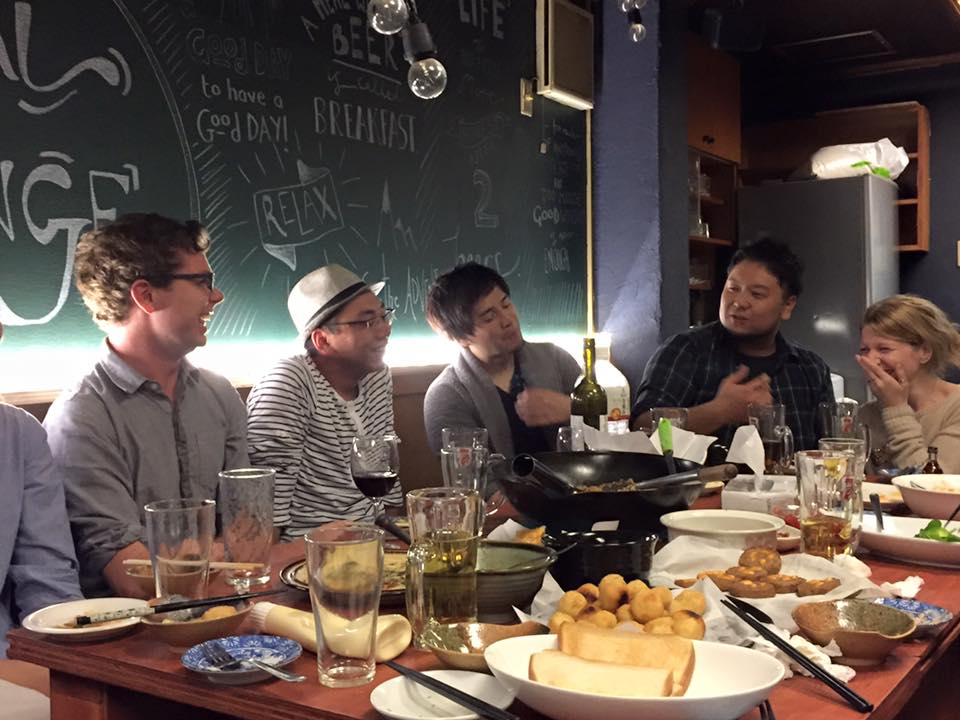 3. Share food/join events/use co-working spaces.
Following on from here, most guesthouses or hostels have communal cooking space or run events.
Join these!
Don't just go to Starbucks by yourself and then come back and sleep. Join a Japanese food party, try something new and delicious and take a chance getting out of your comfort zone.
Another option if you are in Japan a little longer term, is to join a co-working space. These are becoming increasingly popular in Japan, and a great place to meet people as well as studying or working.
There are some awesome co-working options in Sapporo, so get in touch if you would like more information.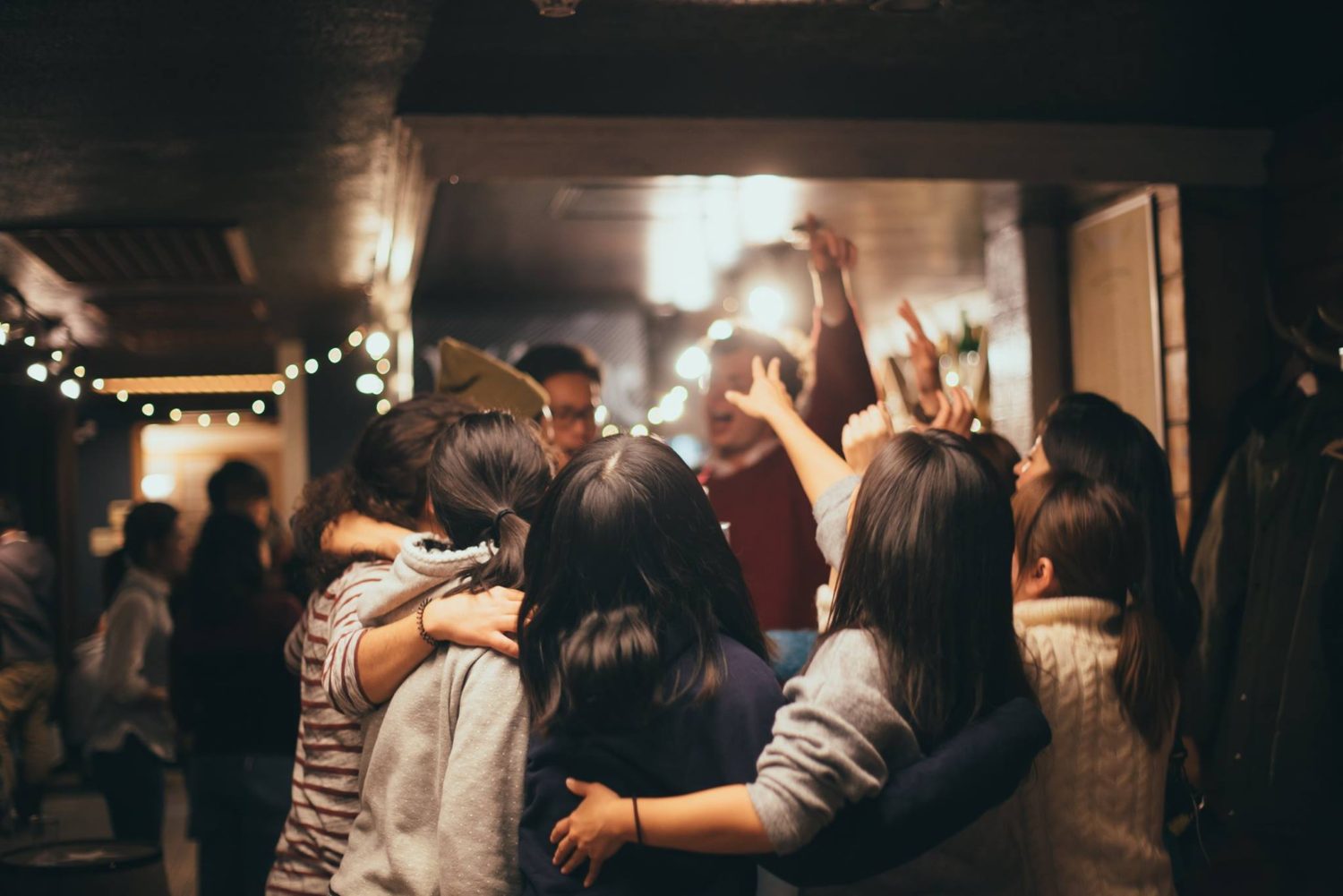 4. Learn some Japanese!
You don't have to be a pro by any means, but knowing some basics, and having a willingness to learn is a great way to make local friends.
There are some awesome short-term Japanese schools that you can jump into for a week or two at the start of your travel and skill-up quickly. There are also local language exchange events going on where you can meet local Japanese people who want to speak English (or another language) too.
We run language exchanges in our guesthouse, and we also have a language exchange bus event once a month where we explore the local area and practice languages at the same time.
It's a great way to make friends!
When I first met some of my best Japanese friends, my Japanese was almost zero. But I tried hard, and they appreciated that and tried hard with their English too.
We sometimes had miscommunications, but we kept hanging out, and kept building the friendship.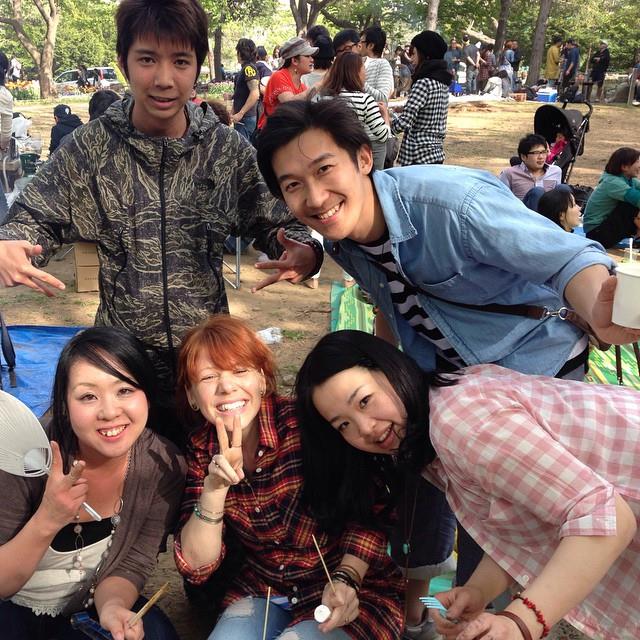 5. Meet people who love what you love.
Join group tours, make friends in transit, find local events or hobbies, and participate in everything you can!
One of our favourite things to do at Social Bus is run trips with guests from each of our hostels.
We recently did an evening tour to visit a local ice festival with 10 participants, from 7 countries! Not many people spoke the same language fluently, but it was a whole lot of fun to try. And through seeing some magical scenery together and taking part in a local event, we all had something big in common.
I know that it can feel intimidating to join something like this, and the easy option is to just stay by yourself or with your group, but I promise you'll have a way more memorable experience through pushing yourself out of your comfort zone.
I first met my husband because a mutual friend introduced us when he was renovating his first guesthouse. I love art and DIY and was able to help-out, and we at first formed a really solid friendship through a whole bunch of painting and decorating.
So… My main advice? Find your tribe… In whatever country you may find yourself!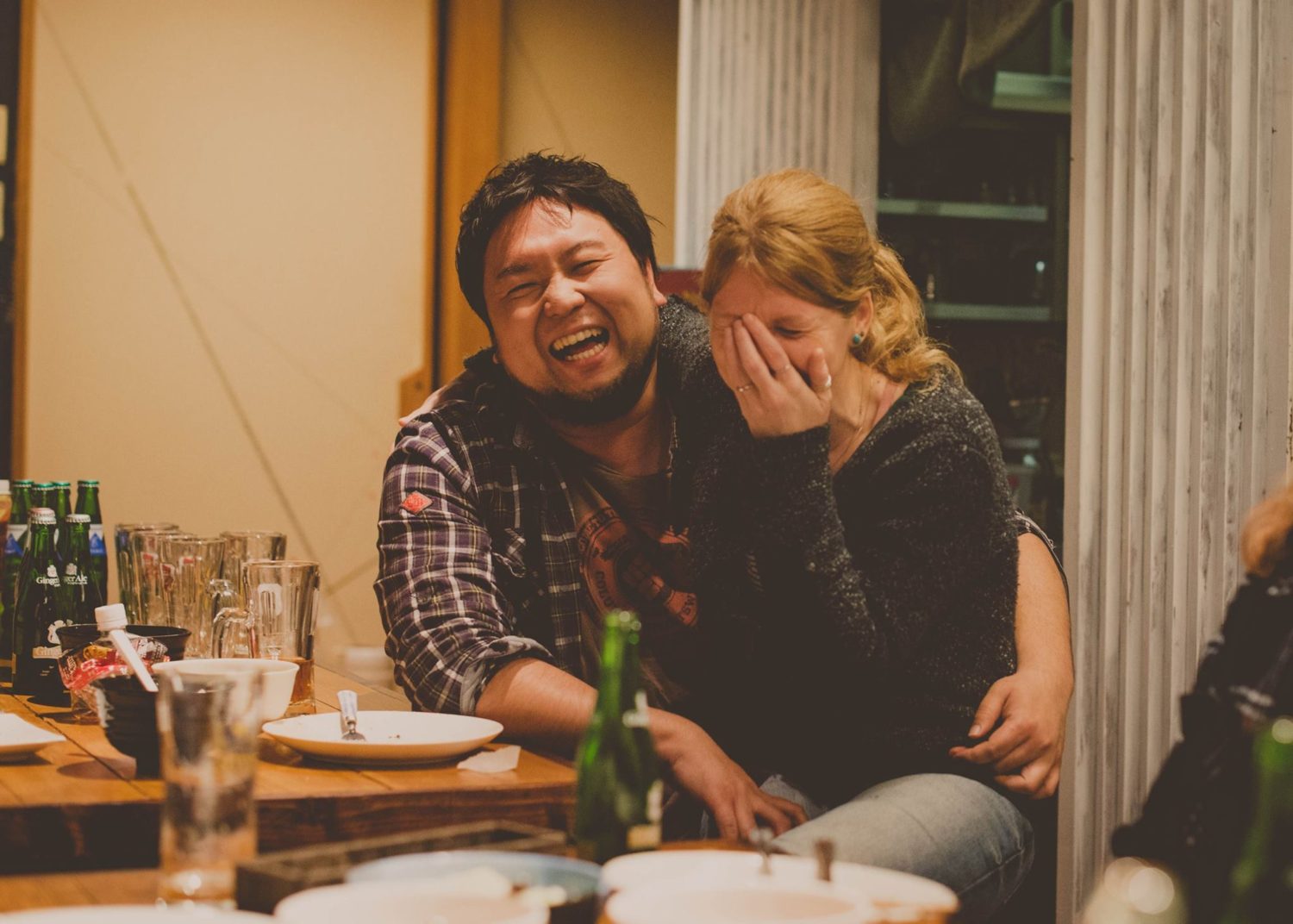 If you are coming to Sapporo, please also get in touch if you would like to stay or travel with us!
We LOVE connecting people, planning adventures, and exploring together.
We'd love to travel with you this year!