Hokkaido: 10 recommended winter essentials to pack/buy/bring.
After my last post, a few people got in touch and asked about the essentials for surviving a Sapporo winter.
I can understand it.
If you're like me and have had minimal real-winter-survival-skills-experience it can be a daunting task to pack for a trip into deep-snow-filled-travel and know that you're not over or under packing something vital.
Before I give you my list, let me clarify a couple of things.
Firstly, this is not specifically targeting people who are coming to ski or snowboard for the season. There's obviously a bunch more fundamental sports stuff you need, and that's probably another blog post.
Secondly, I'm not being sponsored by anyone or benefiting from supporting certain products. I'll share a few things I've found useful in this post, but it's just my opinion and experience for you to take or leave!
So, here's my run down.
10 recommended winter essentials to pack/buy/bring if you're coming to Hokkaido.
10. Okay, in at number 10, because it's more of a luxury than anything else, is a thermal flask. I am a prolific tea drinker, and especially in the below freezing temperatures, I wanted something hot with me most of the time. Now, Sapporo boasts a whole selection of amazing cafes and take-out stores (and a pretty good convenience store collection of hot drinks) so I noticed in my first few months here that I was buying a couple of take-outs a day.
It's definitely fun to explore (and I will recommend some great places as this blog continues), but not particularly good for the bank balance or the environment to be continuing the habit long-term.
If you have anything like my tendency for hot drinks, a decent thermal flask is worth its weight in gold over the winter season.
If you own one, bring it. If you don't, buy some cute Hokkaido-themed one on your first day and take it home as a souvenir afterwards.
9. Next up, (as it's a pretty common sense for most people visiting), is a scarf, hat and gloves set. You can buy these things here, but I recommend bringing them with you, just as a shield from that first gust of wind that is guaranteed to hit you when you come out of the airport. Start as you mean to go on and be prepared.
If you're here for a bit longer and in any way become part of a community that involves slightly older Japanese ladies, I will also prepare you to receive many such hand-made items as gifts.
I have received at least one knitted item a winter, which I put down to a mixture of innate Japanese kindness and the fact that I must look perpetually freezing.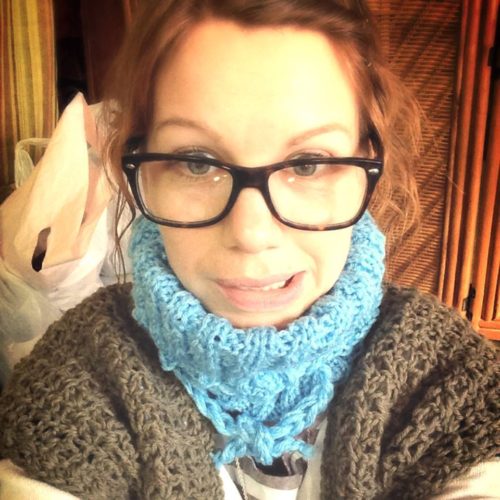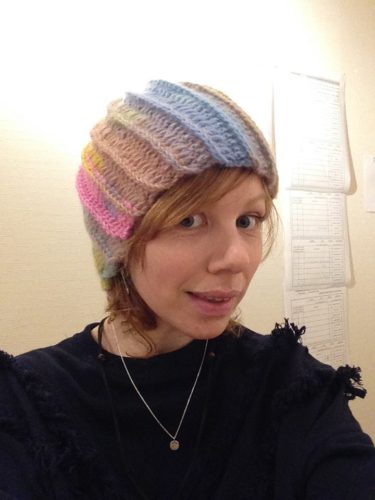 8. Continuing the theme, my number 8 would be socks, socks and more socks. I know, I know, you aren't going to come on holiday anywhere without, but I'll often double-up socks in the winter (or triple-up if it's an evening event).
Just believe me.
You can't bring too many pairs of socks.
Leg-warmers are a huge win as well.
7. I'd also recommend a waterproof rucksack for when the snow is falling. If you're a backpacker, you've probably got this covered, but if not, it just makes local sightseeing and outdoor festivals a lot more pleasant if you're not worried about everything getting soaked.
Hokkaido snow is usually the fresh-powder-variety rather than the slush we see in parts of Europe, but if you're outside for a couple of hours it will still seep through.
6. Okay, getting into the essentials, at number 6 we have layers, leggings (and maybe even thermals). If you are just coming for a week or so you can definitely cope without buying a load of expensive brand thermals, but at the very least, bring layers and leggings galore. If you are coming for a few weeks or longer, and plan on spending time outdoors, the thermals will be worth the investment.
Sapporo has a great network of underground walkways, shopping malls and restaurants, so it is possible to get around the maze of the inner-city without bracing the snow. This does mean though, that you are going to want to take off a bunch of layers when you're indoors.
The best thing is to make that waterproof rucksack a pretty big one, and wear a couple of thinner sweaters under your coat. That way you can stash your top couple of layers in your bag, but be ready for later.
5. Definitely in the top 5, this one might be a little unexpected if you've never been to Japan before.
Cold and flu tablets.
If you are wanting to buy anything stronger than mild herbal type remedies or medicine containing paracetamol or aspirin, you will need to go to the hospital in Japan.
The pharmacies and drug stores here are very, very different from overseas, where you can buy cold and flu medicine, pretty strong cough syrups and stuff like lemsip over the counter in less than 5 minutes.
Now, obviously, don't come to Japan without travel insurance, and always check restricted medicines before you pack them in your suitcase, but I would advise bringing a box of lemsip and some paracetamol just in case you pick up a head-cold and want a quick fix, rather than a few hours waiting for a doctor to prescribe something.
Just to reassure you, if you do need any medical support in Japan, my experience of the healthcare here has been super-excellent and reasonably priced. I'm from the UK, so our healthcare is free, and it was a bit of a worry for me, but I've always been seen a lot faster than I'm used to, had things dealt with quickly, and if it's relevant for you, the maternity care has been epic.
4. Some other things it's easier to bring from home are lip balm, hand cream and a great moisturizer. The cold can do a number on your skin, especially if you're not used to it, so I'd recommend these things for girls and guys alike. For me, carmex lip balm is a seasonal life saver; but any good ol' brand will do.
It's definitely worth remembering though.
3. Number 3. Something I would recommend buying in Japan. Heat pads (or kairo).
These are one of the literal best things for me in a Sapporo winter. They are sold in pretty much any convenience store, drug store or supermarket locally, and you can buy them as a single or in multi-packs. They are cheap, single-use heat packs that last for between 8 and 15 hours at 50-60 degrees celsius, depending on the brand.
You basically open one, and remove the sticky adhesive cover, which then activates when it's exposed to air. You don't put these directly on your skin, but you do stick them onto the base layer of your clothing.
There are a variety available – some for sticking between your socks and boots, some for gloves, and others for on top of your tshirt or thermals and under your sweater, but they really do keep the heat and are a life-saver if you're not used to the sub-zero temperatures.
2. A decent jacket. And I mean warm and waterproof. Actually, I have a couple of jackets depending on the weather and what I'll be doing. One is more for warmth. One is more for keeping me dry. On extreme days, I have worn both.
Most people come prepared, but I did have a friend once show up in late winter without a jacket, and I wouldn't recommend it.
1. And finally, drum-roll please, at number 1 has to be…. Winter boots. There is nothing like wet, cold feet to ruin a day; and there are few things worse than having to put back on damp boots the following day because they haven't dried out.
Trust me. A good pair of winter boots is well-worth the investment, even for a short trip.
Add in the fact it's icy and you really need the grip to get around without hitting the deck a few times, and I can't really make the case any stronger.
I would stay well-away from typical ugg-style boots. They are cute, but they just don't have the grip or waterproofing required to make it through Hokkaido-snow.
I'd also avoid rain-boots or wellies, as although they're waterproof your feet will freeze.
I wear Sorel, but if you don't want to pay out for the brand, then there are lots of other options. Just make sure that you check both the grip and the waterproofing and you'll be fine.
I have had friends wait until they arrive in Sapporo to buy boots here. It's definitely possible to do this, but please remember that New Chitose Airport (our local one) doesn't really sell clothing, so you are going to need to make it into the city before you can shop.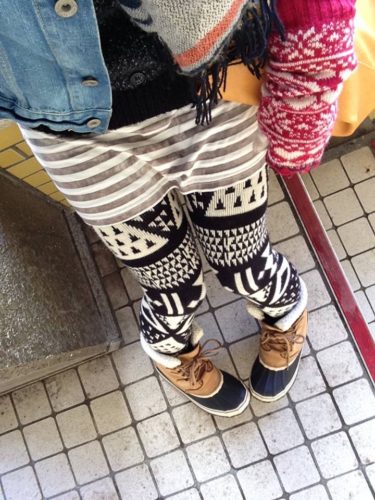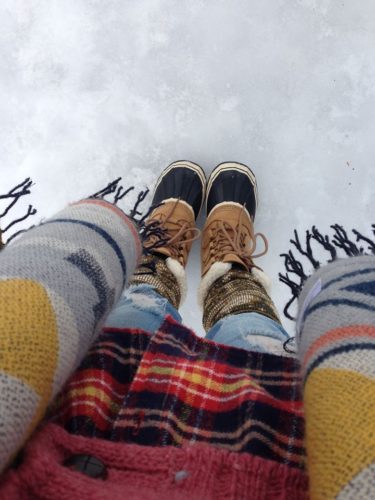 And that, is my recommended top 10 for Hokkaido winters.
If you are booking transport options through Social Bus and you want more information or have questions, we are also always happy to help out, or take you to some local stores if you need it. A lot of our team are Hokkaido born-and-bred so there's a wealth of knowledge in the office!
Happy winter traveling!