5 reasons to travel Hokkaido with friends.
Okay, so as I mentioned a couple of weeks ago, my first experience/s of travel in Japan were going-solo. And this was great. I'm a bit of a solo-travel-fan, and Hokkaido is a particularly warm and welcoming place to meet new people and make friends.
However.
I am also pretty lucky. In my 4 years of living on this beautiful island, I've been visited many, many times by some of the most precious friends from back in the UK. So, I've also done a fair share of sightseeing, event-going, and Hokkaido-exploring with these beautiful people, and saved up holidays and days off to travel with them.
Of course, there is also something uniquely special about traveling and adventuring with old friends and making new ones along the way. Some of my favourite memories and moments have been found on these road-trips and excursions.
So, in the aim of balancing my solo-travel advice, here are 5 reasons that Hokkaido is ALSO an amazing place to book for your next girls/guys holiday or get-away with your bestie.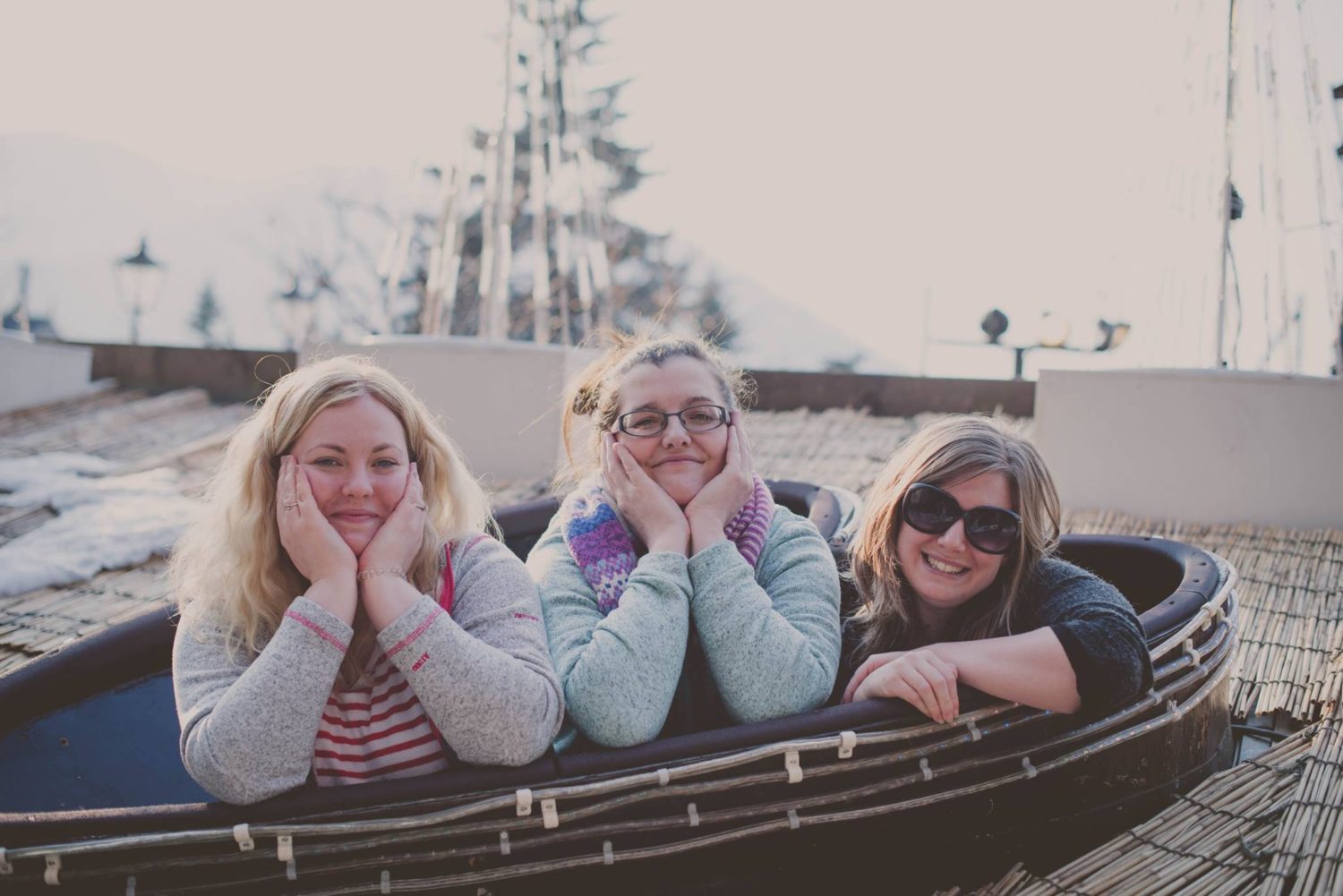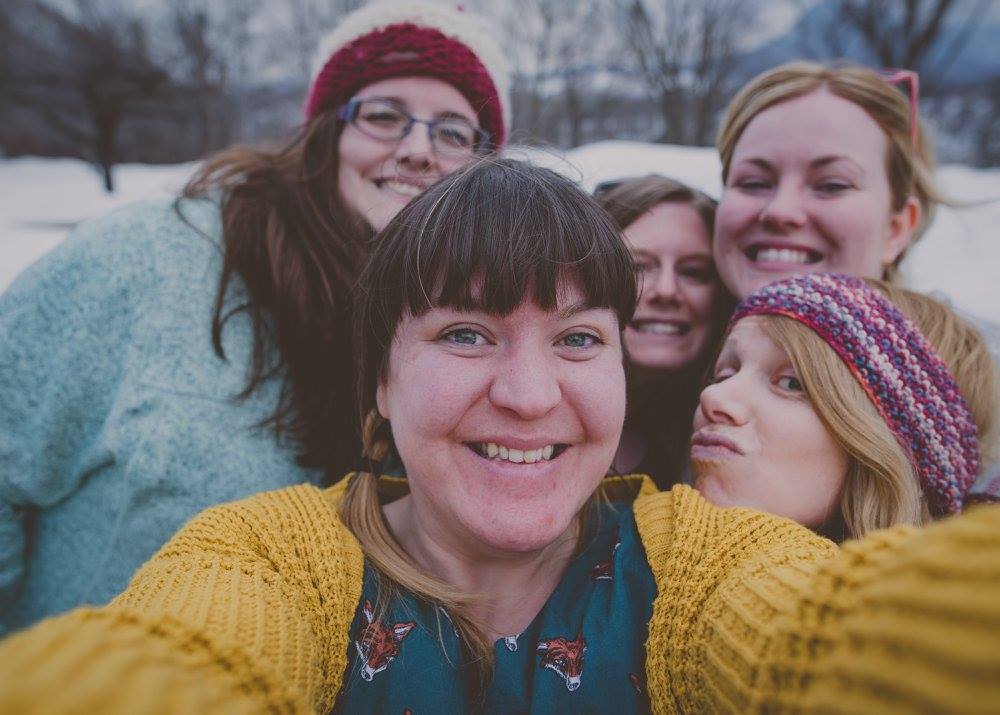 1. Exploring a new culture together is an amazing experience.
There are so many parts of Japanese culture that can be a shock the first time you visit. There's the wonderful, the weird and then the stuff that it just takes some serious getting used to.
Onsen or Japanese hot springs are one of my favourite subjects to approach with friends from overseas.
It tends to be a love or hate relationship.
It's the nudity thing (you must be naked when you enter an onsen).
Although it's not mixed gender (normally… Even I would struggle with that!), about half of my visiting friends were really up for a new experience, even if it was a bit uncomfortable at first; and the other half swore blind that they would never, ever in a thousand years consider it.
But, for those who are brave enough to give it a try, all have loved it.
I mean, sitting outside in natural water, looking over the most spectacular scenery and putting the world to rights… What's not to love? If you can get over the nakedness-thing.
Hot springs aside, it's also been amazing to see my friends take a shot at speaking some Japanese, trying on yukata or kimono (traditional Japanese clothing with them), going to festivals and staying in traditional Japanese ryokans (inns).
There's something amazing about experiencing a new culture together.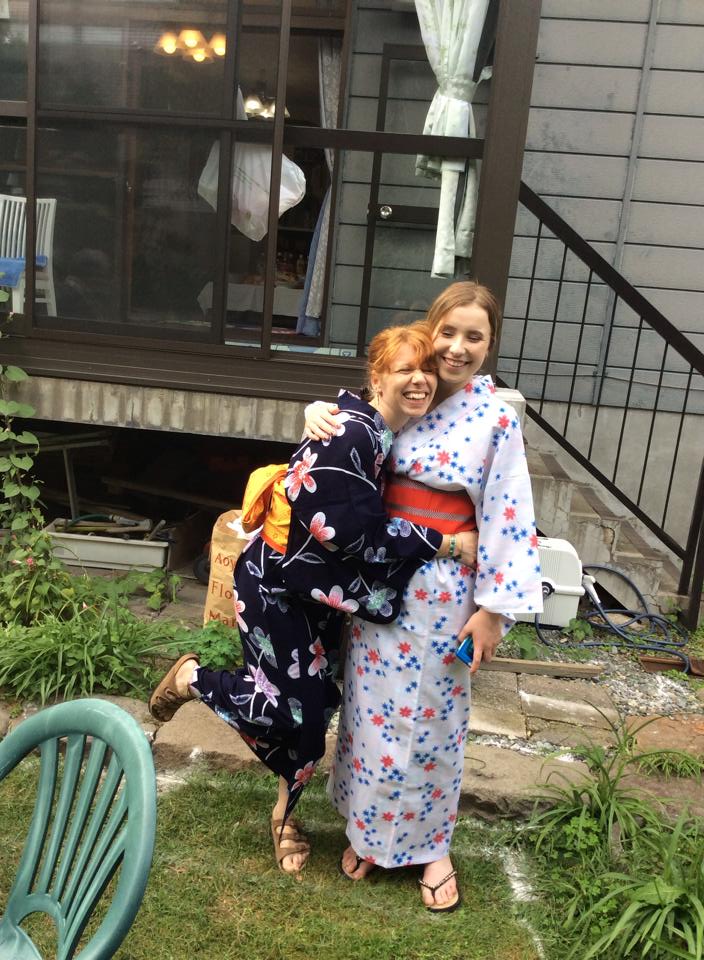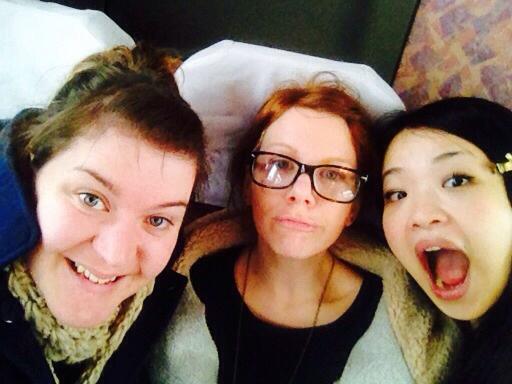 2. Japanese (and I believe specifically Hokkaido) food, is the best.
Which leads me on nicely to the amazing experience of trying new food together.
Japan's cuisine is delicious, but obviously different from the kinds of things that many of my friends are used to eating back home. Depending on their bravery levels, we could really go to town here, or play it a little safer.
The great thing about Hokkaido is that is does so many things well.
The dairy products are incredible, and you are most likely drinking Hokkaido milk in other parts of Japan. The ice cream is to.die.for. In Sapporo we even have a chocolate factory that sells the most delicious chocolate fondue.
Seriously.
Sapporo is then also famous for soup curry, all kinds of seafood, miso ramen, and BBQ lamb.
My friends, without fail, have adored soup curry. I completely agree with them. There are only good things about the balance of vegetables, meat and soup broth you find in the abundance of restaurants in the city.
Most have then loved BBQ lamb and ramen too.
Seafood, especially sashimi or sushi, which is eaten raw has always had a mixed reaction. I love it and recommend it. Most of my friends have tried it. My best friend just hates fish, so it rules her out immediately.
No one, myself included, is yet to enjoy the Japanese delicacy of natto (fermented soy beans!)
What I would say, is that it's getting easier to be able to eat a varied and balanced mix of meals in Japan, even if you have a picky eater in your group, or you have a vegetarian/someone with religious restrictions on certain foods/those with allergies/etc etc.
(If you need any specific restaurant recommendations and are worried about specific requirements, get in touch!)
It takes a little planning, but it is possible! So, don't be put off Japan or scared of coming due to food.
But… come with an open mind, try everything at least once, and enjoy the experience! Hopefully you'll fall in love with Japanese food.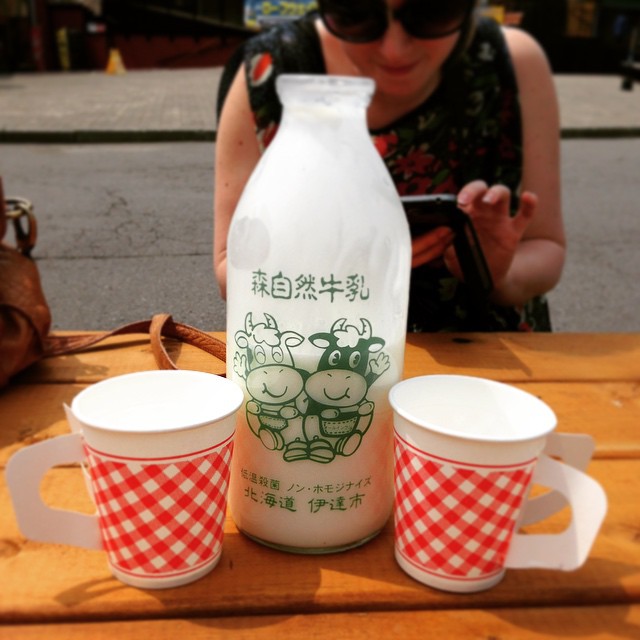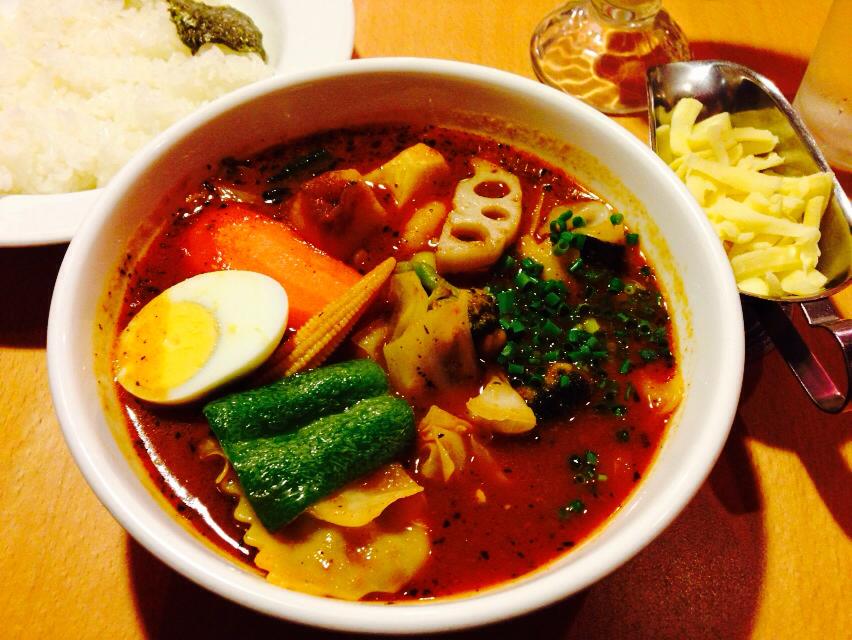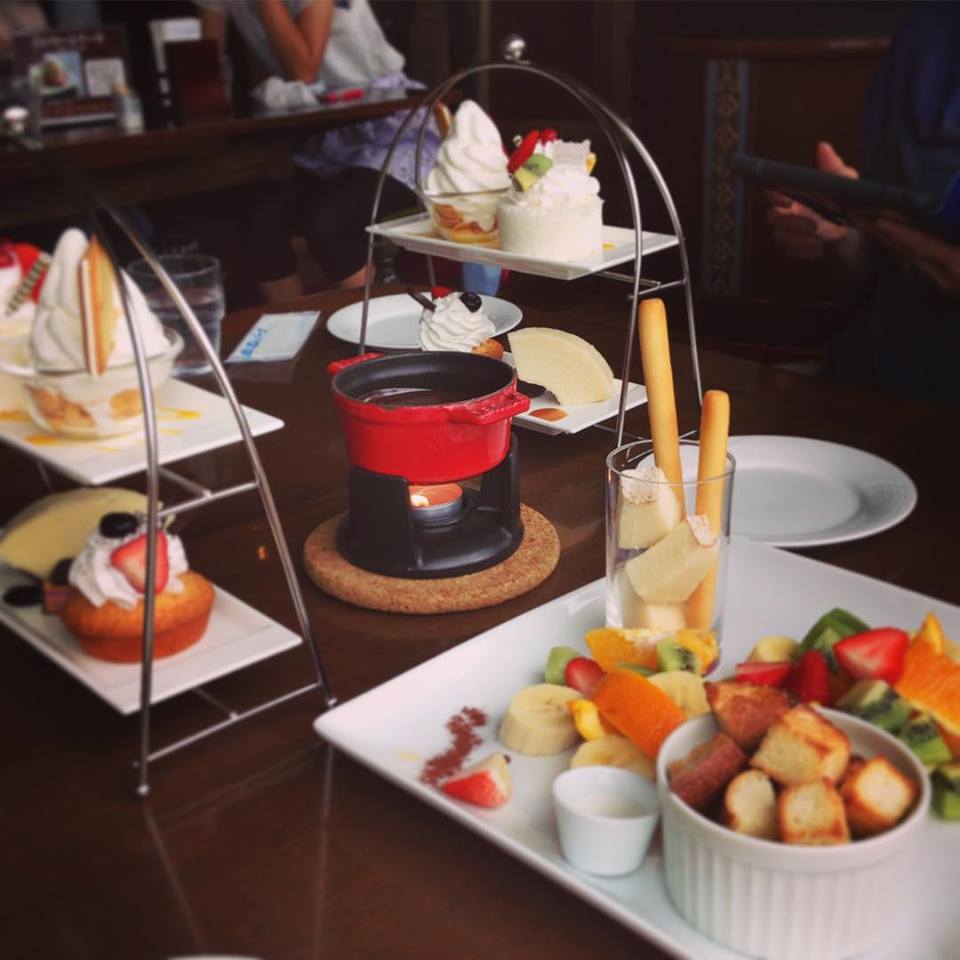 3. There are some amazing places to stay.
When my friends have come to visit, we've really done it all.
From staying in a forest log-house, to backpacker's hostels, to more traditional ryokans or inns, to 5-star hotels – Hokkaido really has everything right on your doorstep.
Hostels are great if you are on a budget (and be sure to get in touch if you want to stay in one of ours!), but I've also had some amazing experiences in lake-side onsen hotels, or more upmarket places that we've treated ourselves to for a night.
It's been great to treat my friends to some memorable places, and I would say that if you are traveling in Hokkaido, keep your mind and options open, and mix up your accommodation. Even if you and your group are on a budget, you can often room share, and make big savings, which then allow you to have a night of luxury to finish off your trip.
Depending on which season you are visiting Hokkaido in, there are always deals to be found and adventures to be had!!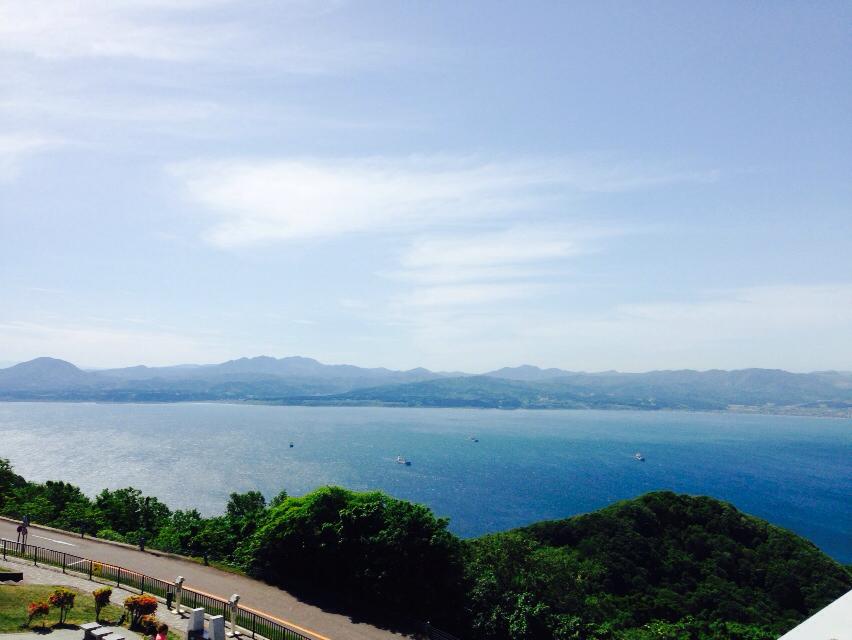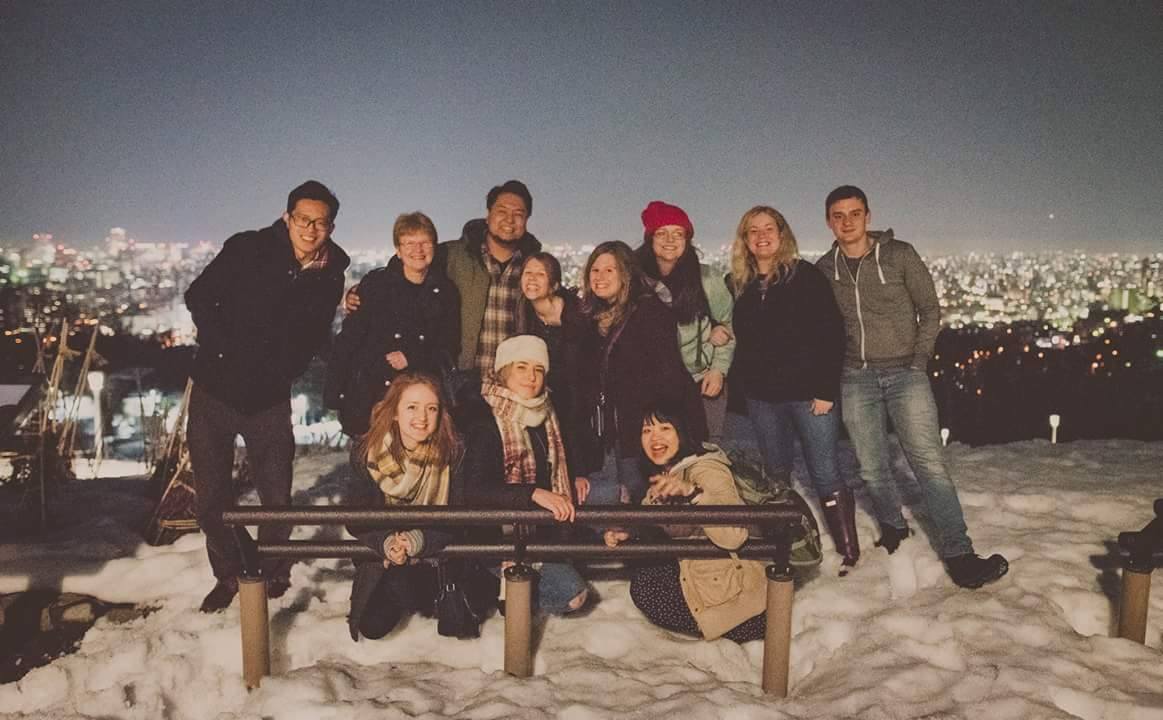 4. There are some fun and non-traditional ways to travel.
If you are coming to Japan and visiting a few places besides Hokkaido, you want to look at getting a Japan Rail Pass. Especially if you are traveling by Shinkansen (bullet train) a few times, a pass will give you great savings, and is easy to apply for before you come, and then use in Japan. It is now also possible to come up to Hokkaido on the Shinkansen, although right now it will only take you as far as Hakodate in the south, and then there is still a 4-5-hour local train up to Sapporo.
As I've mentioned before, if you are just coming to Hokkaido, the public transport outside of the main cities can still sometimes be a little difficult to navigate or not offer the most convenient timings, which is where buses like ours come in. We can transport your and your group about reasonably, flexibly and take the stress out of trying to read any Japanese.
When my friends and I have traveled, again, we've tried to do it all.
We've sat on the floor of a packed train for 5 hours (not recommended), hiked up active volcanos, used all the public transport options available, hired cars, walked, walked and walked some more, ridden rickshaws and gone on runs around the city.
My friend Adele and I tried to save money on a taxi once by walking back to the closest train station from our kind-of-rural hotel, and we literally walked for hours through highway tunnel after highway tunnel (again, not recommended).
Sapporo, once the snow leaves in April, in great for cycling, and you can rent bikes here cheaply and easily and get around the main city.
The options are really endless, but if you would like to come travel with us, we would be delighted to hear from you! I promise we can make life a lot easier for your group and recommend some amazing places to enjoy.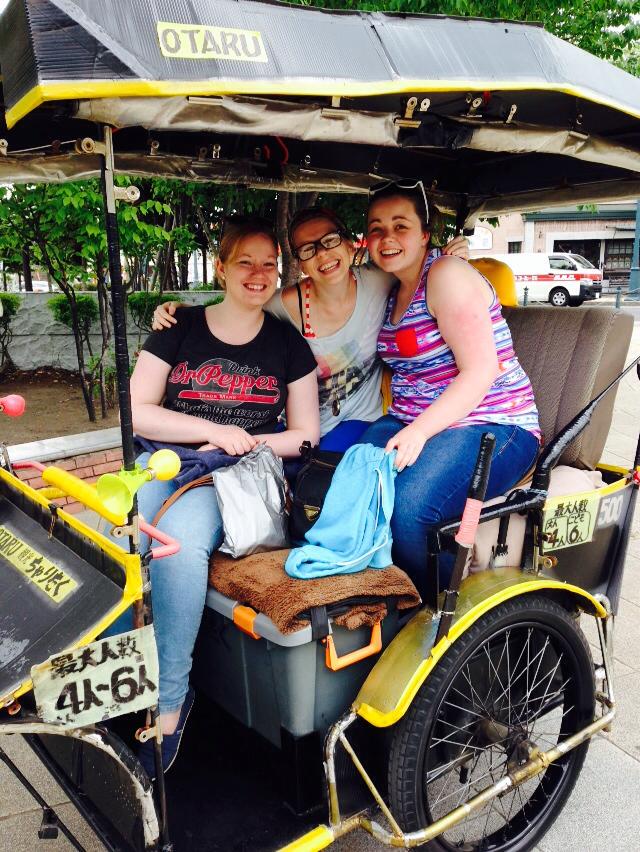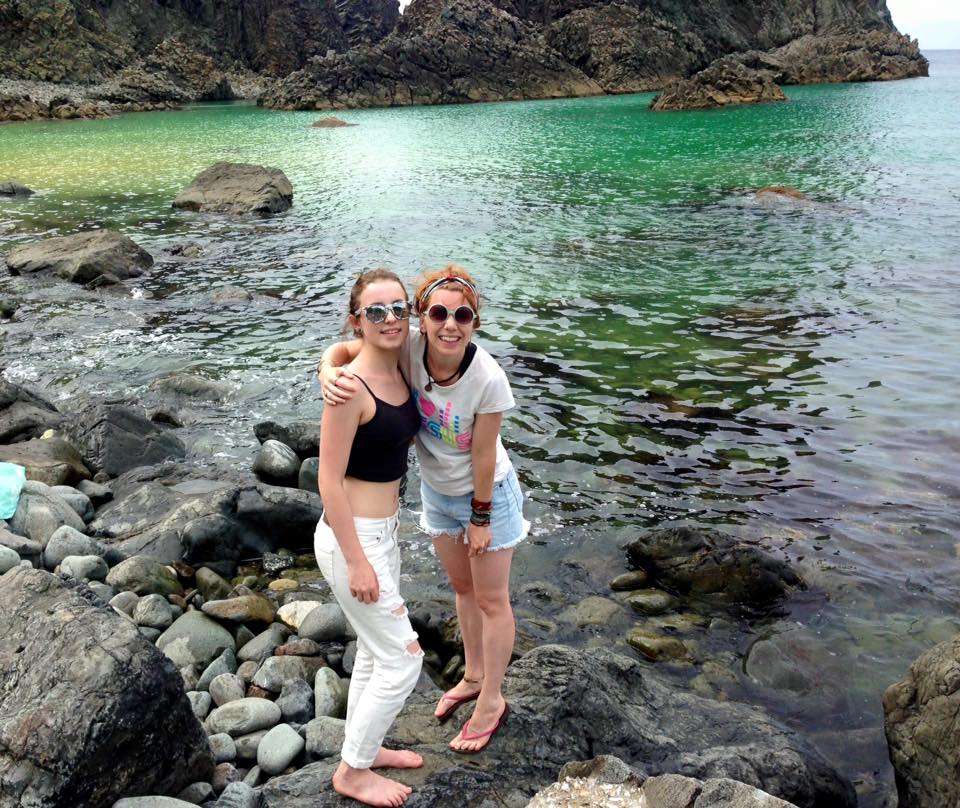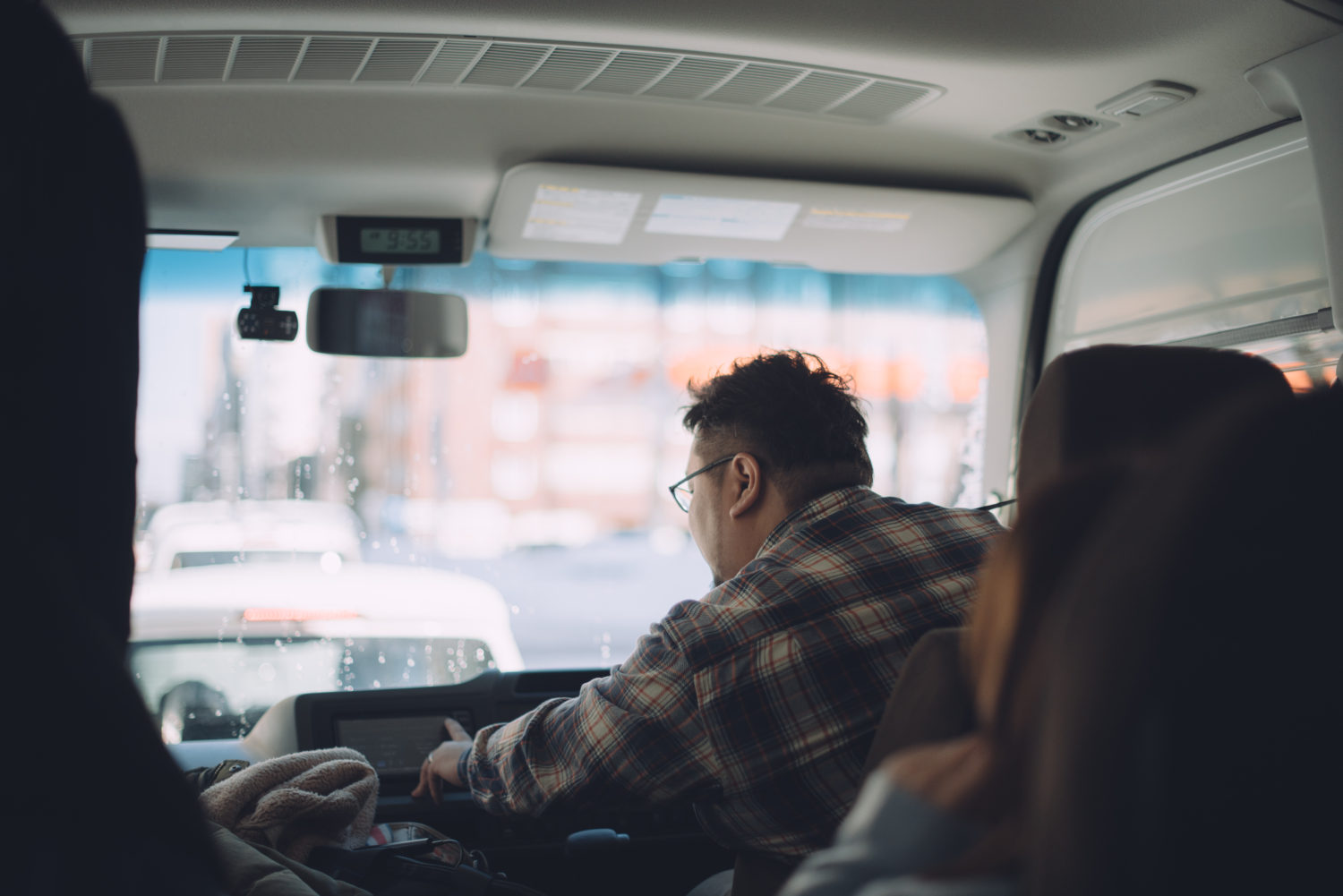 5. Hokkaido is the place to make memories that will last a lifetime.
Finally, and I really believe this with all my heart, is that Hokkaido is one of those unforgettable places where you are guaranteed to make unforgettable memories.
Spectacular scenery, nature, four distinct seasons, great people, amazing food… The list keeps going.
Whether my friends have embraced Japanese culture and food in all its fullness, or whether they've been a little more selecting in what we do, the one thing that I can guarantee is that they have all always had an amazing time.
We have explored, laughed, sang karaoke, taken thousands of pictures, eaten thousands of calories, enjoyed the city, enjoyed the countryside, played sports, had adventures, met new people and deepened our own friendships in the process.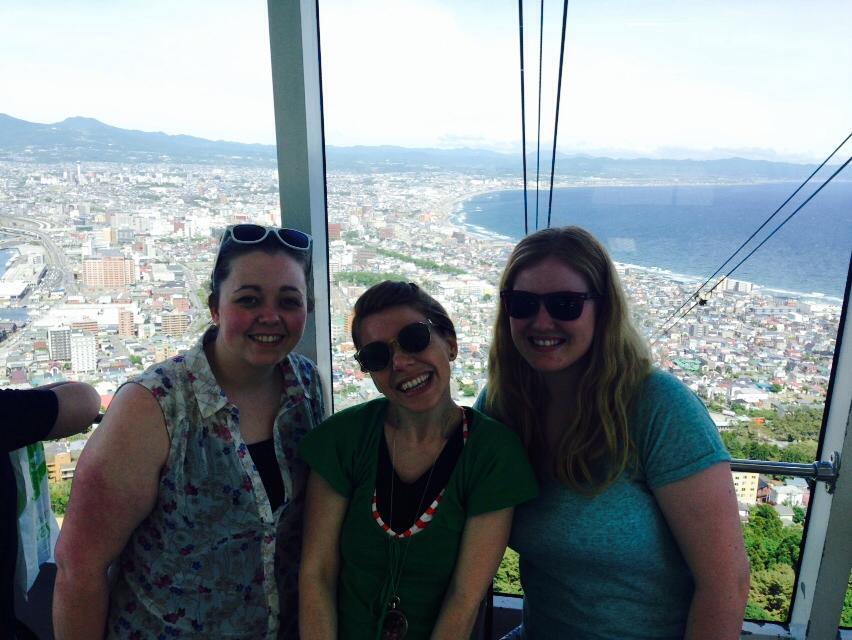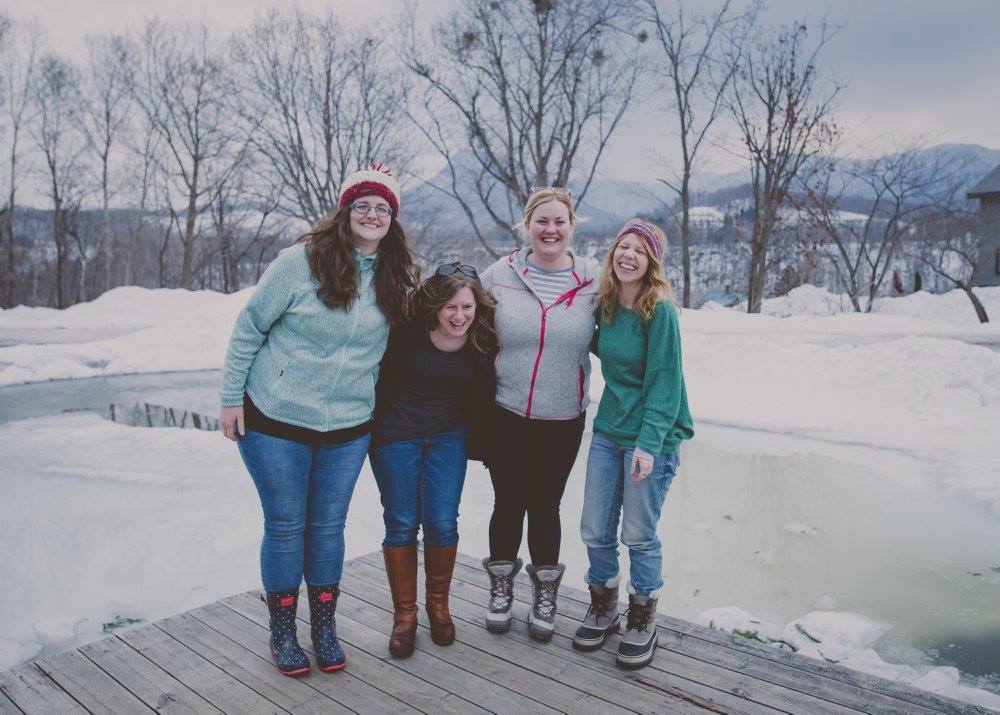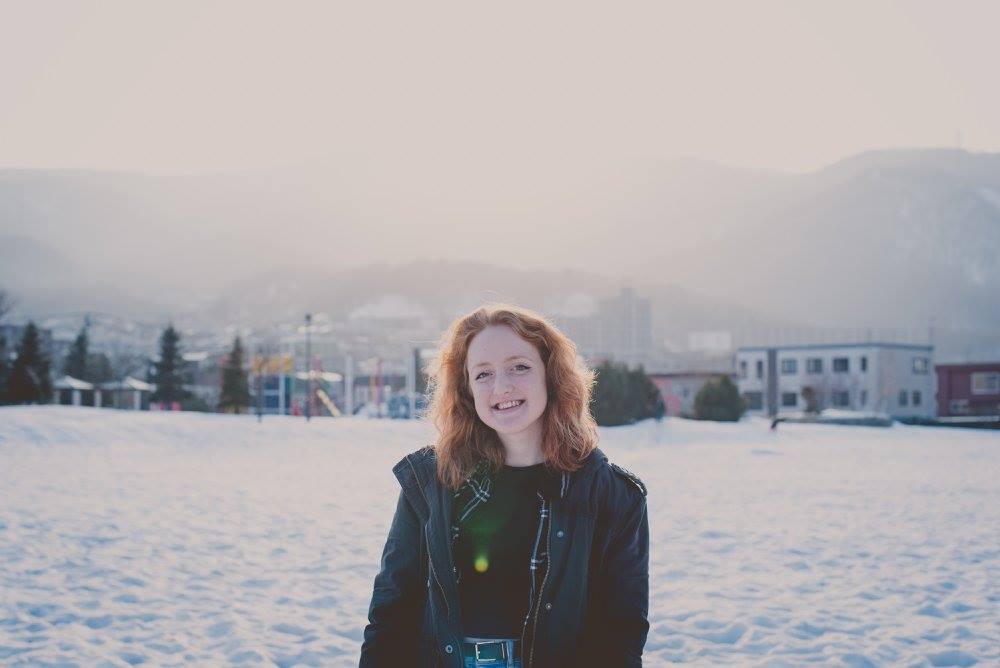 So, next time you are planning your group travel, or gathering your friends to think about where next to tick off your bucket list, I recommend Hokkaido.
Come and stay or come and travel with us! We'd love to introduce our beautiful island home.